DALIM
Let IOI help you streamline cross-media creation and collaborate more effectively
Thanks to mobile devices and social media, you can reach more customers with targeted messages than ever before.
How do you take advantage of new opportunities without getting bogged down?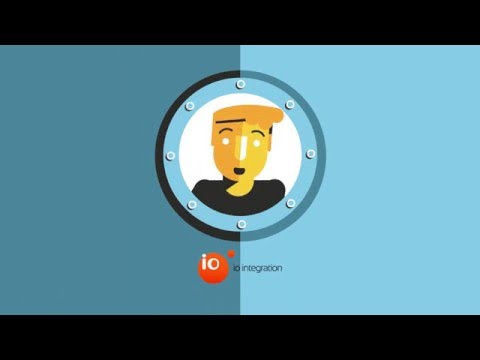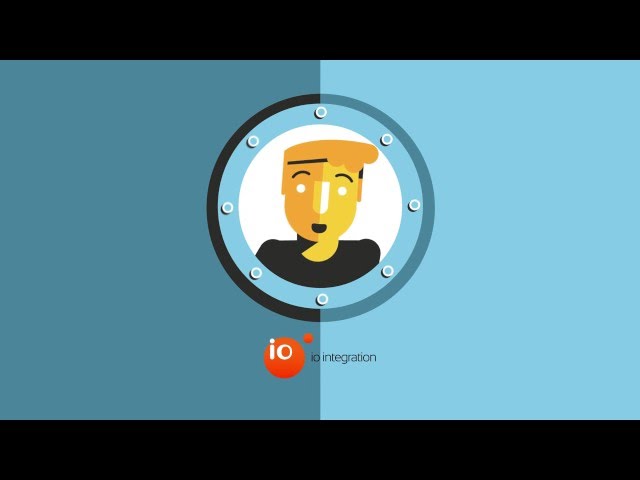 DALIM ES Digital Marketing Collaboration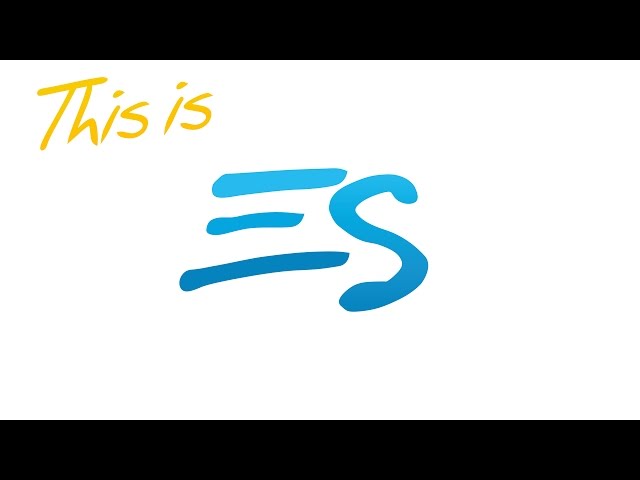 DALIM SOFTWARE delivers a streamlined customer-facing environment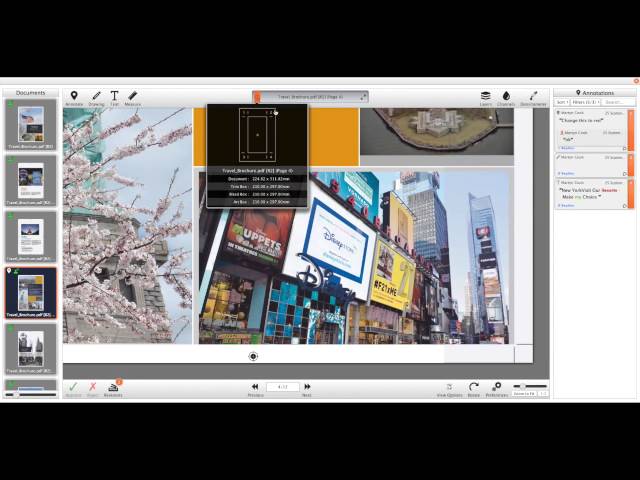 DALIM Dialogue Engine – Annotations Overview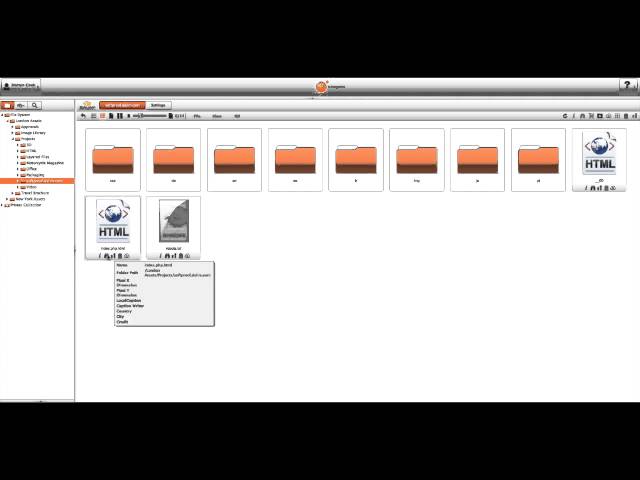 DALIM ES New Media Annotations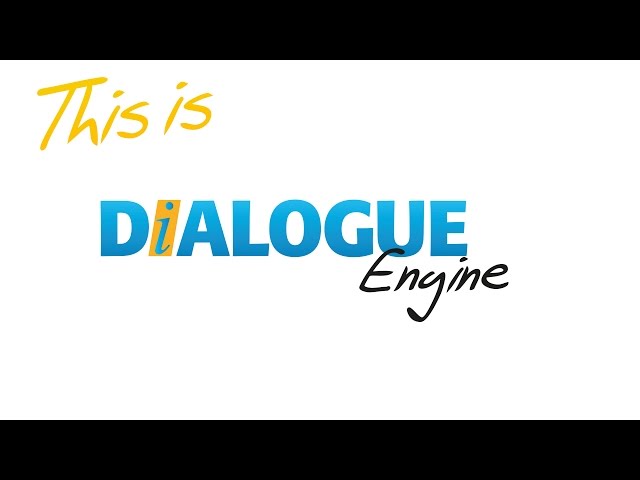 Soft Proofing powered by DALIM SOFTWARE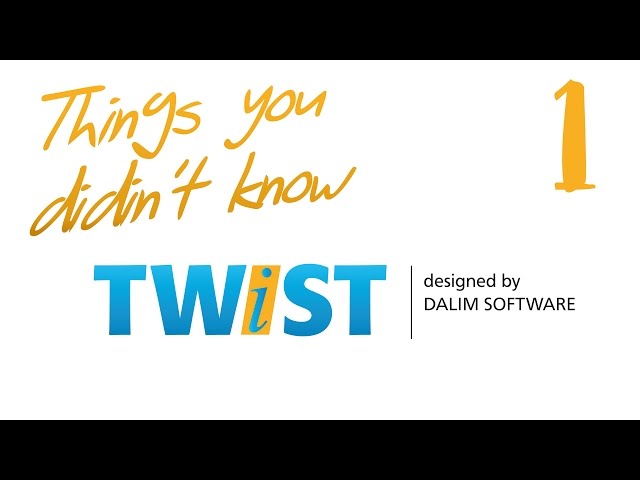 Episode 1 of 5 Things TWIST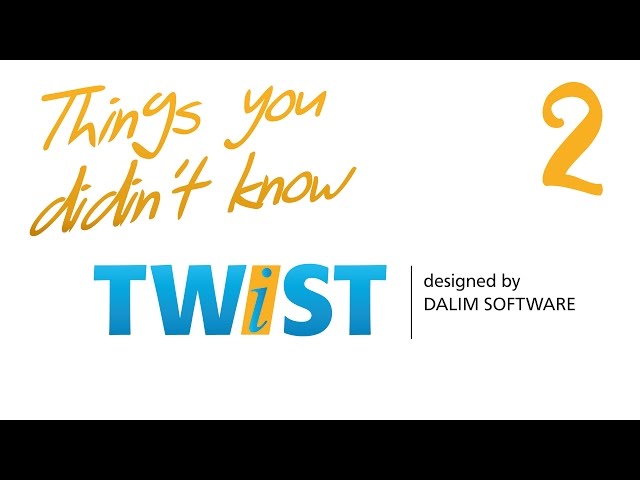 Episode 2 of 5 Things TWIST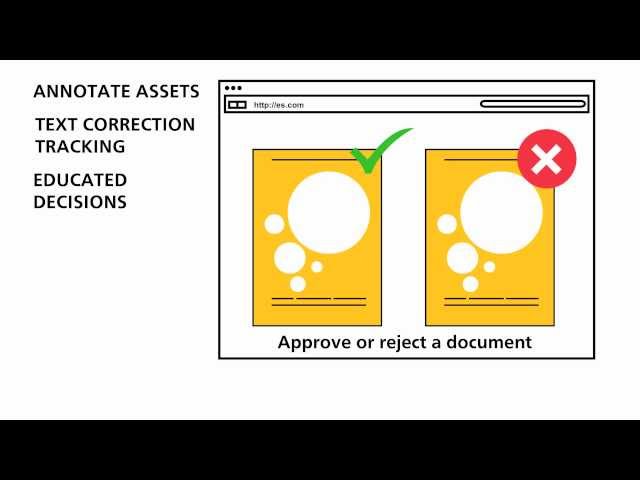 DALIM SOFTWARE's DIALOGUE Engine
DALIM video tour
Social media and devices like tablets and smartphones have given your organization more ways to reach more customers with messages that are more targeted and relevant than ever before. So how do you take advantage of these new communication opportunities without getting bogged down in the complexities of content creation, production, project management, and delivery?
DALIM's highly efficient and scalable solutions for workflow automation, production management, job tracking, and soft proofing help global creative organizations streamline and simplify their media workflows. Reduce production times from months to minutes, and free your staff to spend time on marketing strategy and creative execution.
Why DALIM?
DALIM solutions help leading creative organizations, enterprises, publishers, and printers accelerate cross-media workflows so they can boost capacity, reduce operating expenses, and consistently deliver high-quality output that enhances brands and drives business success.
Achieve greater consistency, quality, and speed by centralizing and automating the processing of documents, images, and other creative assets.
Streamline digital file approval and job tracking to boost collaboration, reduce expenses, and deliver high-quality communications to market faster.
Free staff to focus more time on revenue-generating activities.
Comments and requests for corrections are stored in a centralized database, helping you avoid data communication issues
DALIM ES
The DALIM ES digital media asset management solution brings powerful automation to your project management, soft proofing, information management, and multi-channel content publishing workflows.
Why do you need ES?
Whether you're producing a newspaper advertisement, catalog pages, or a series of labels for a bottle, project management is a complex undertaking. You have to produce, manage, transform, and share digital content using the appropriate tools and working with the right people — anytime, anywhere.
The most complete web-based tool set, DALIM ES brings together the technical aspects of production with the lifecycle business workflow of multi-channel content. Based on standard, open technology, ES allows seamless integration with third-party applications ranging from MIS or ERP systems to very specialized prepress applications for labels and packaging production.
ES lets you plan, execute, and control any aspect of media production for any type of output, including print, web, eBooks, and movies. ES also offers an intuitive and responsive user interface in a standard web browser and/or on mobile device apps such as the Apple iPad.
ES API
"Easily and seamlessly integrate ES into your existing third-party applications, databases, and/or custom web sites to implement additional features, such as soft proofing, file transformations, and more."
ES technology offers:
High-performance, scalable DIALOGUE Engine imaging technology along with an available Adobe® PDF Print Engine.
A color-certified remote soft proof component for high-resolution document viewing.
A job-based project management tool for step-by-step tracking.
ES business benefits
Boost collaboration between teams.
Gain greater efficiency to boost competitiveness.
Ensure proper organization of jobs.
Minimize the time needed to update clients and team members.
Reduce time spent reassigning teams, monitoring tasks and time sheets, and accessing data.
Boost campaign quality by more effectively using creative-team resources.
Accelerate delivery.
Compete on pricing.
Accept more jobs and more clients.
DALIM MAM: Media Asset Management
DALIM'S Media Asset Management module includes a variety of essential features through a suite of modules. MAM is available in a Classic and Enterprise edition which adds two additional modules.
Eliminate data duplication and save disk space by connecting ES to any file system.
Quickly search metadata across all assets
Connect to an Existing File System
Eliminate data duplication and save disk space by connecting ES to any file system. You can then assign workflows and approval cycles to your data. DALIM ES MAM has the ability to monitor multiple file systems in different physical locations with the MAM administration managed centrally.
Extended Connectivity
Getting assets into the MAM is a breeze. Place assets on watched file servers, send assets as email attachments, copy them from watched FTP servers or upload them via HTML5-based web interfaces.
Smart views for Instant Overview Search on Metadata
Manage and customize views using smart views. Smart views allow changing of view options depending on navigation path or business rules. It also allows the creation of "to do" lists for managers, production priority lists for operators, and much more.
Search on Metadata
Quickly search across all assets, projects, customers, and users and get direct access to items that appear in the search results. Use customized and classified metadata to make search more efficient and targeted. Save searches as shortcuts to speed up workflows. Standard metadata searching, faceted searching and full support for EXIF, IPTC, and XMP are all included.
The HTML5-based Virtual View offers simple annotation tools for quick markup and approval of multi-page documents.
Revision Management
"Revisions are typically managed based on file names. ES MAM provides a clear revision history and offers both automatic and manual version management. Team members can clearly see the number of active revisions, the current version, and the number of waiting revisions."
Sharing Assets
Share assets via anonymous, temporary links sent in email, and share e-publications in a dynamic virtual book mode that lets you update content on the fly.
Media Annotation

Multi-level Approval Workflow
Define roles for each team member in the approval process, from Reviewers who can't impact page status to Approvers who can trigger status changes to Gate Keepers who can bypass and overrule others. Users get notifications only when their contributions are required, which ensures an efficient workflow.
Status Tracking
Files and metadata are constantly monitored for changes. Project stages, contributors, and status messages are updated on the fly. Steps are color-coded for a clear view of job progress.
Document Editing Made Easy
Control documents with check-in/check-out features that let users download and edit on their local systems and then upload the edited files for automatic updating in the system.
Preflight
Deliver files to ES for preflighting via web browsers, hot folders, or FTP. The system will identify errors and deliver an easy-to-read report, highlighting areas that specific users should check or correct.
Event Notification
When files are updated or changed, ES triggers automatic notifications to the appropriate users to keep them informed of status. Notifications are sent as fully customizable email messages that can be grouped to include multiple events.
Reporting
At any stage of a project, get detailed, downloadable PDF reports containing approval information and approval or rejection status for individual or multiple files.
Collections and Smart Folders
Create Collections to make it easier for users to access project files, and add files by drag and drop. Set-up Smart Folders that automatically pull together files based on particular criteria.
User Management
Define user rights and profiles quickly and easily, associating each user with one or more customers and restricting or granting access to specific files and/or projects. Assign users to groups to further streamline approval processes.
Project Data Management
Easily organize content using folders and subfolders— even create folders automatically during upload based on file type. Restrict viewing and access to specific users for tiered levels of control.
Custom Job Ticket
With Custom Job Tickets, any metadata relevant to your project can be collected, indexed, and forwarded to the appropriate user or connected system. If there is an existing MIS or ERP system, job/project information and specifications can be transferred into ES, and any participant in the production process can add custom information manually.
Project Management
Access ES from any standard web browser and upload a file to start an approval workflow. Team members with appropriate rights can easily see previews, check status, and approve or reject files.
Easily and seamlessly integrate ES into your existing third-party applications, databases, and custom websites.
Workflow Editing
Easily and seamlessly integrate ES into your existing third-party applications
Dalim MAM Enterprise
Upgrading to the Enterprise edition adds two more modules:
Workflow Editing
Easily create new ES workflows or edit existing ones. For example, define more sophisticated approval scenarios with internal and external team members, and add multiple output locations.
API
Easily and seamlessly integrate ES into your existing third-party applications, databases, and custom web sites to implement additional features, such as soft proofing, file transformations, and more.
DALIM TWIST
DALIM TWIST is a fully automated premedia job processing system that streamlines the creation of a wide variety of file types and automates your internal production workflow processes. The industry's first enterprise-level solution, DALIM TWIST is used by some of the most successful companies in publishing, advertising, catalogues, retail, government, medical, premedia, and all types of printing — including digital print, gravure, web, and sheet-fed offset. When it comes to developing and managing your production workflows, nothing comes close to DALIM TWIST.
Why do you need TWIST?
In today's fast-paced world of content delivery, where clients expect quicker file turnarounds and more competitive pricing, you need a solution that delivers efficiency, productivity, and security.
TWIST benefits
Ultimate quality
TWIST delivers high throughput, reliability, and flexibility in demanding environments. You'll realize significant performance gains with the ability to build an almost infinite variety of processing paths, an extensive modular feature set, and automation of repetitive tasks such as preflighting, file optimization and conversion, color management, and trapping.
Associated with noted industry organizations GWG and Fogra and a strategic partner to companies such as Adobe Systems and GMG, DALIM Software ensures that file quality exceeds industry standards.
Ultimate automation
If you're thinking about Web2Print and other self-service client portals, you need more from your workflow engine. It needs to process documents to the highest quality standards, and it must offer high levels of integration and automation. With TWIST, file-naming conventions are used to drive workflows and reduce operator interaction. And combined with a SQL database — or with XML data created and fed by a custom-built, customer-facing web interface or MIS system — TWIST works on its own, taking relevant information to set graphic parameters specifically for that incoming document.
Documents often provide enough information to streamline a workflow. Whether through document contents themselves or through embedded XMP tags that describe the exact specifications of, say, a newspaper ad, the powerful TWIST JDF-preflight engine collects all data for further use in the process. This way, output format, color specifications, or final file submission can be set up dynamically, trapping settings can be chosen independently for pure CMYK or spot color jobs, and PDF/X-4 files can be left untouched while others are normalized.
Ultimate flexibility
The Linux and OS X versions of TWIST all offer stable system architectures, with plenty of room for scalability. With the integration of third-party tools through scripting, TWIST is the most flexible and future-proof digital production workflow available.
IOI can install TWIST as a stand-alone system or seamlessly integrate its features into a Xinet® workflow.
What's New in TWIST 7
Enhanced performance with up to four times the speed of the previous version.
Ability to monitor FTP servers and receive files via email, making it easier for printers and MSPs to receive customer files, along with the usual hot folder and WEBLINK support.
Extended metadata-handling abilities and new tools for the creation and conversion of a multitude of image files, including layer support and BigTIFF (>4GB), making it easier to handle large files for point of sale and sign applications.
Updated VisualCompare tool for more efficient quality control and greater support for adding printers' marks on multi-page documents. For example, you can now compare an incoming file from a customer with the final, print-ready version, to see if any errors were introduced during production. Or, compare the plate output of two different RIP technologies to identify potential ripping errors. Even compare a single piece of artwork with the same file on a complete imposed form, and TWIST 7 will automatically identify the location of single reference file on a large form.
SOLUTIONS FOR CREATIVE OPERATIONS
Learn More About Our Creative Operations Workflow Solutions & Services and How We Can Help Improve Your Business.